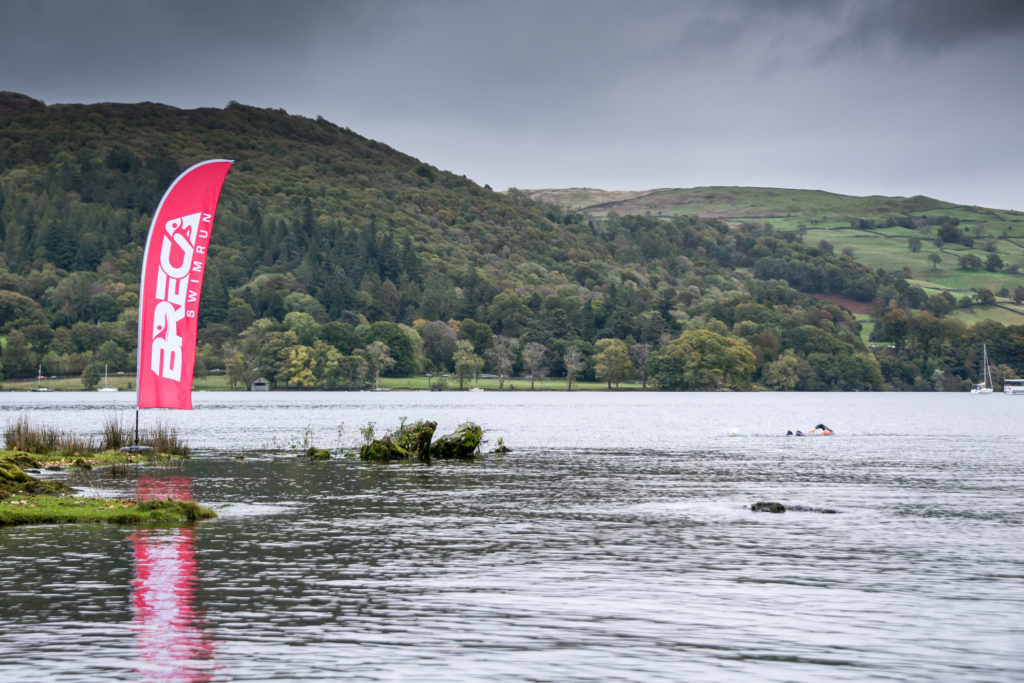 Photo:  Wildman Media – Paul Mitchell
Racing in UK was not in our calendar until a few weeks ago.  Both Daniel and I recovered well after ÖtillÖ and were excited to explore the well-known Lake District National Park.
Lake District is famous for its lakes, forests and fell and we got to discover it all last weekend together with 120 other participants in Breca Swimrun Coniston.
Breca Swimrun is a serie of swimrun races in UK and New Zealand providing six different races in challenging landscapes during the year.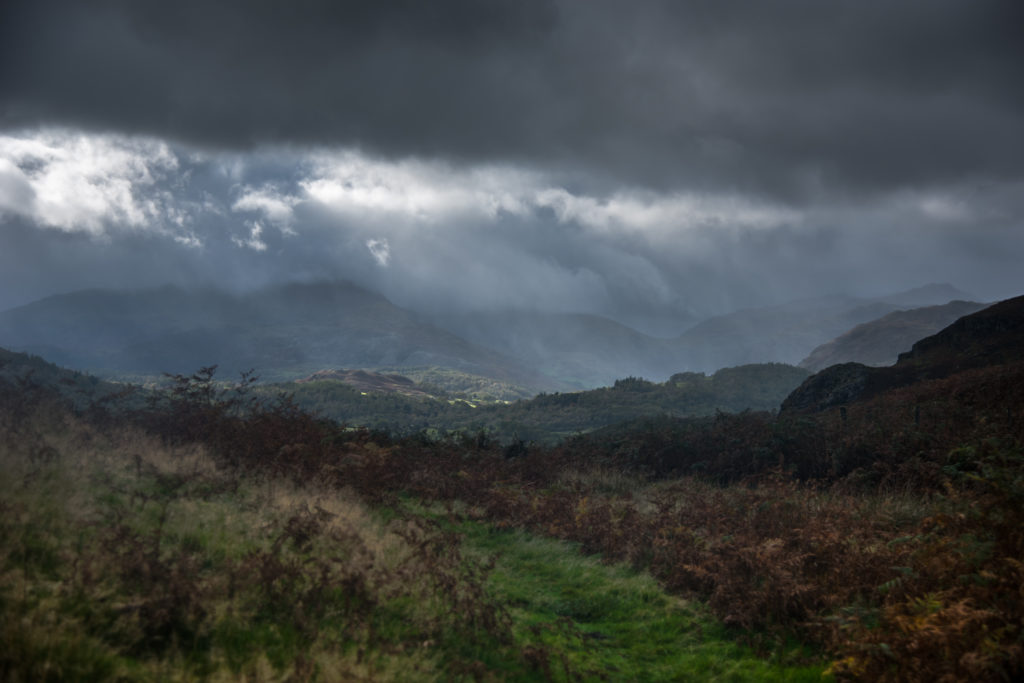 Photo:  Wildman Media – Paul Mitchell
Race morning met us with an autumnal morning mist. Lakes were calm and the only people around were wearing wetsuits and swim caps.
Even though the hour before the race was unusually quiet and peaceful, the 700 meter swim start put us right into race mode.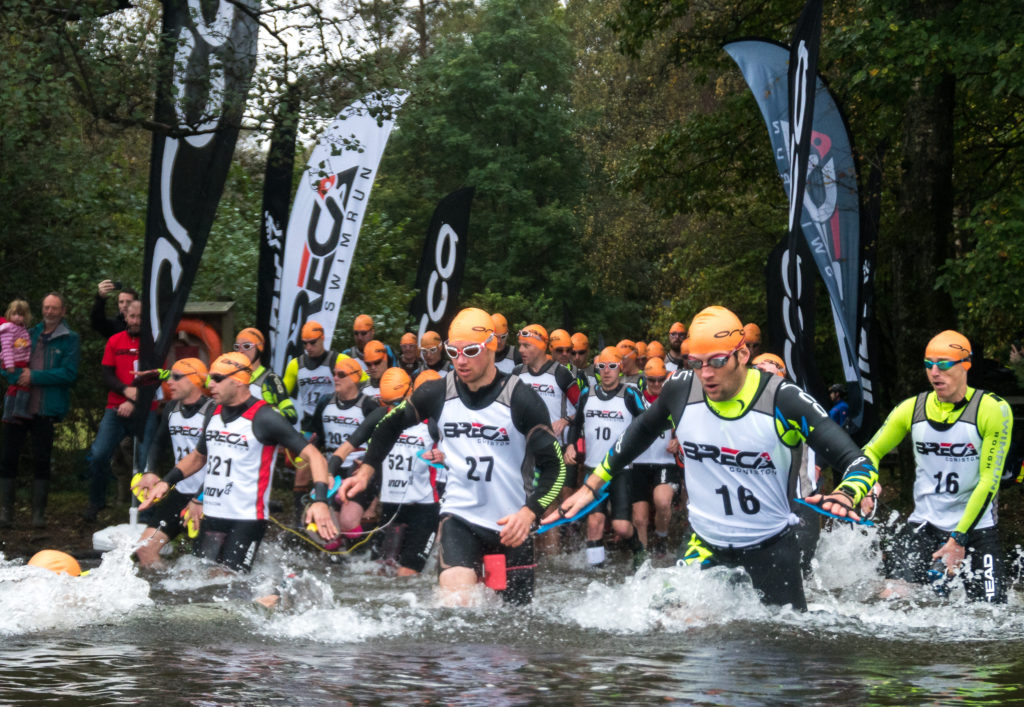 Photo:  Wildman Media – Paul Mitchell
We did a great swim and exited the swim just 20m after the first men team. They put up a fast and furious speed on the first run. Daniel took up the same speed without any problems and I was just trying to hold in there..
It was a speedy start of a 5 hour race but it felt good. I love the excitement of racing close to another team.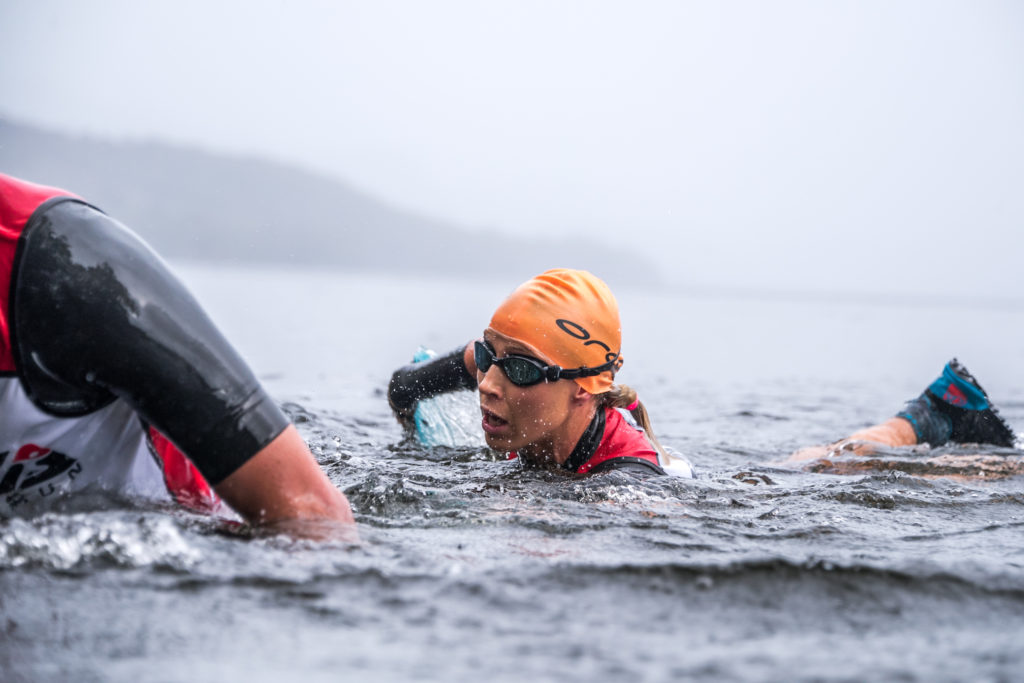 Photo:  Wildman Media – Paul Mitchell
Out on the second running section we came in to more technical terrain. I was curious to see how our technical running was compared to our fellow racers. We were more or less together up the first hill and they were getting some meters on the technical downhill. Ok, no advantage for us there.
Even while realizing I was the slowest of all four of us it still felt good. We were going to spend at least four more hours on the course and even though speed and pulse was high I felt that Daniel and I controlled our pace very well and I did not got stressed.
In the lakes both teams had more or less the same speed and we stayed together, taking turns in fronting the swims.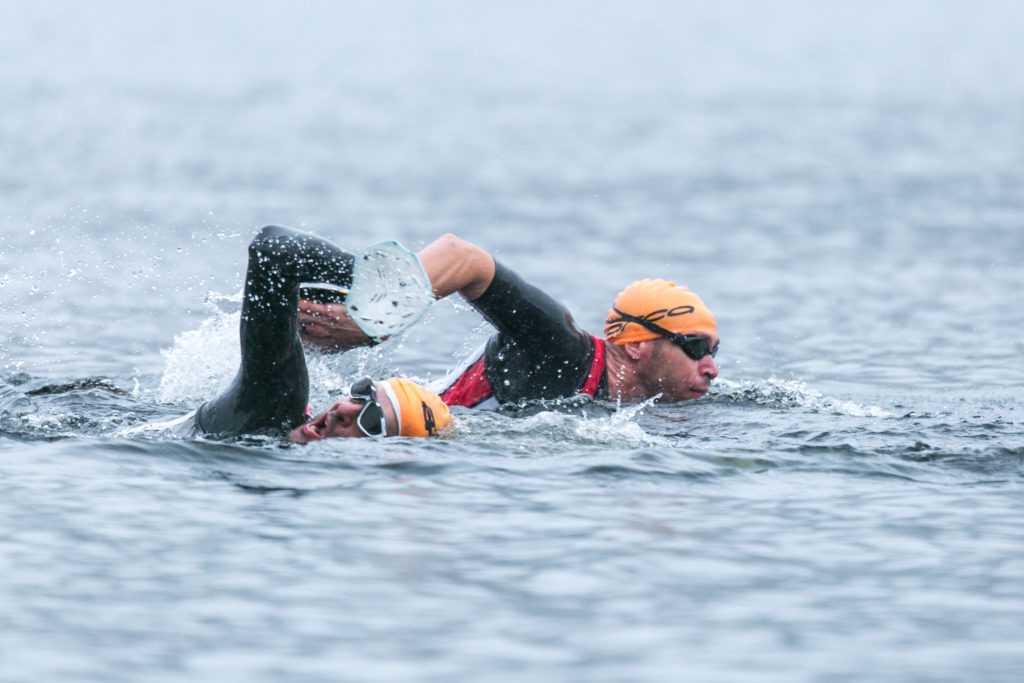 Photo:  Wildman Media – Paul Mitchell
Halfway into the race there was a 15km long fell run. We cabbed down our wetsuits, put away our paddles and just enjoyed the run. The combination of high speed, wet rocks and slippery ground made it pretty technical and I felt great being able to keep up with the guys.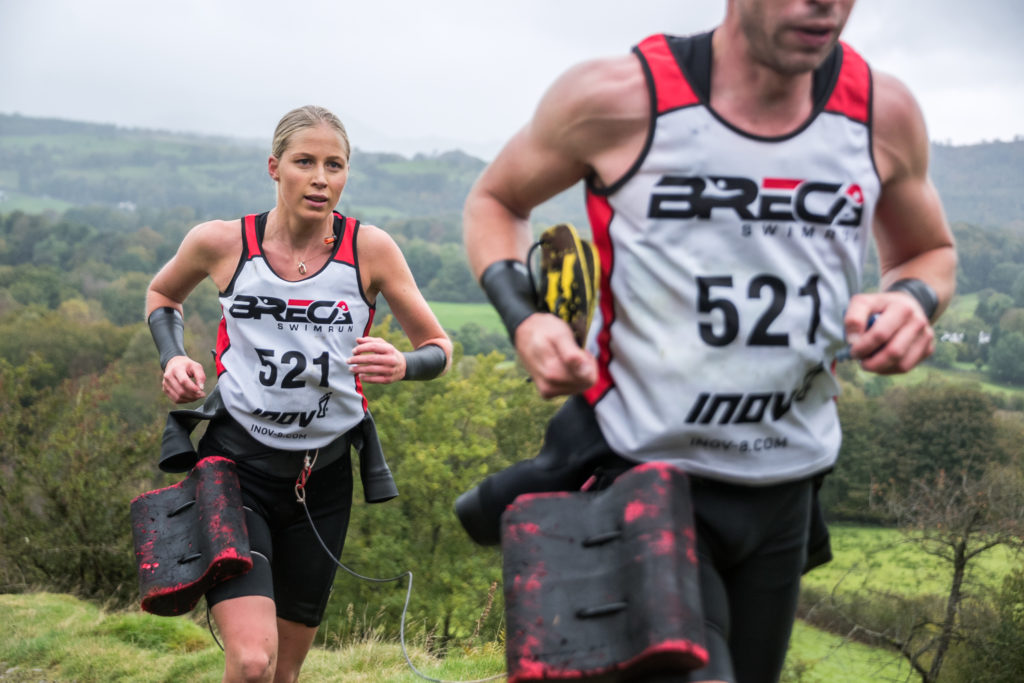 Photo:  Wildman Media – Paul Mitchell
Entering Lake Windermere we found ourselves in the front and pushed hard to not get caught during the swim.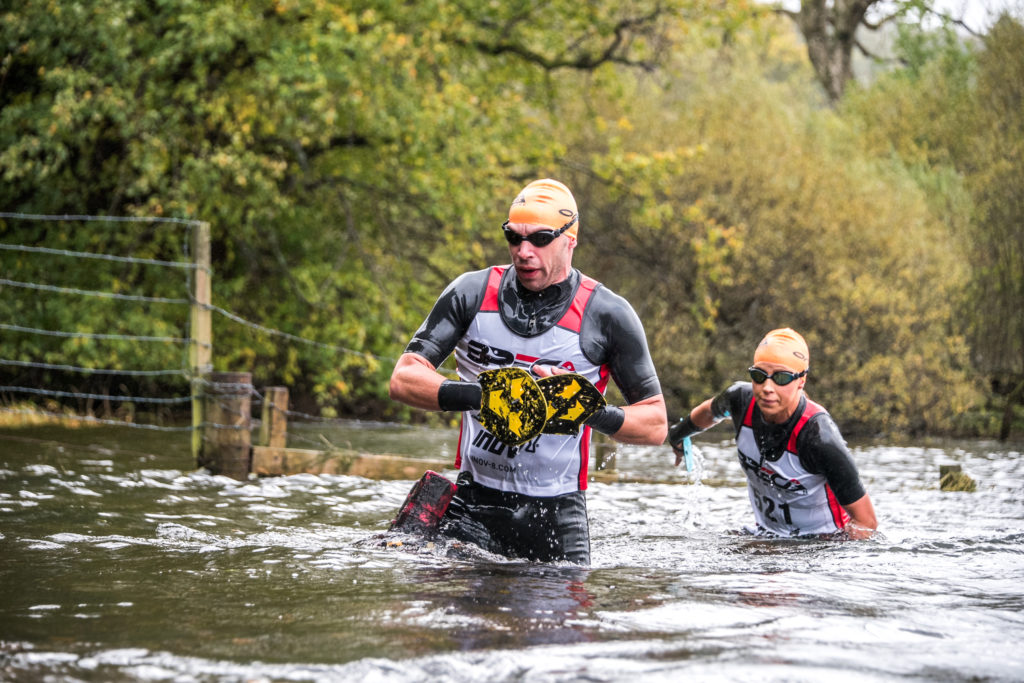 Photo:  Wildman Media – Paul Mitchell
We felt relatively strong and put in one extra gear the last hour. My suffering level did also increase. The swims were cold and I got tired from the high speed. But still with a positive mind as we got a gap to the chasing team.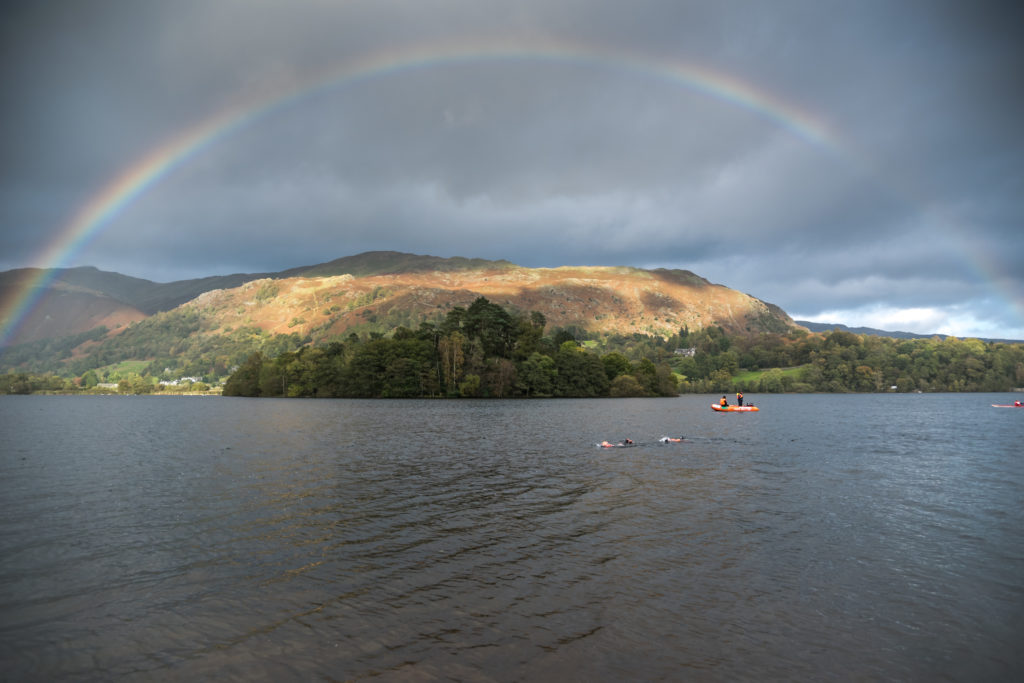 Photo:  Wildman Media – Paul Mitchell
After some shorter swim and run sections we had yet another beautiful fell run in front of us.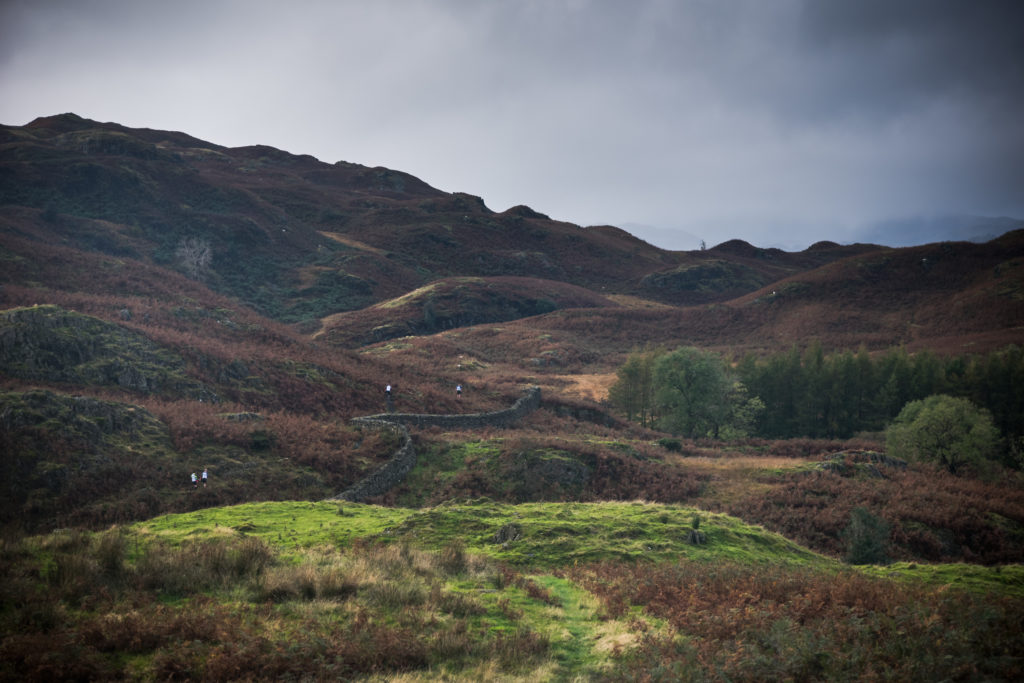 Photo:  Wildman Media – Paul Mitchell
I enjoyed the fast run at the same time as I tried to reassemble my forces for what was coming. We finished off with the longest swim of the day in Grasmere Lake. Strong headwind and cold temperature together with a tired body made sure we didn't had a walk in the park to the finish line. I focused on counting my strokes, knowing that each stroke would take us one step closer to the shore.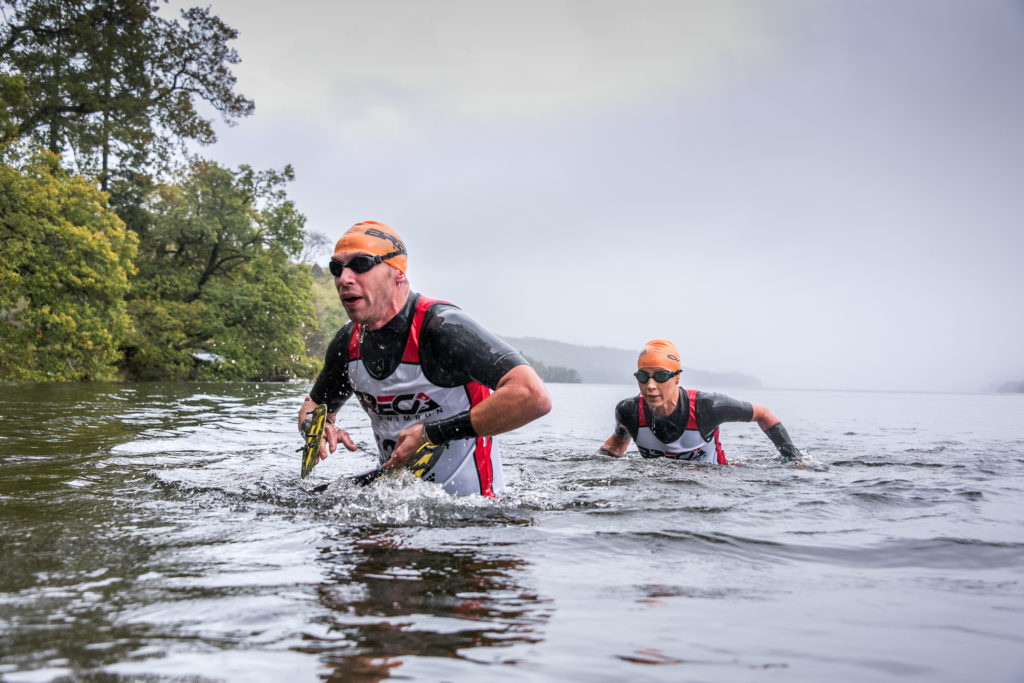 Photo:  Wildman Media – Paul Mitchell
I was shivering all the 2km road run to the finish line but still keeping my mind and body prepared to sprint in case we would have to. Luckily we had no need to increase the speed as we had managed to build up a gap of 8 minutes.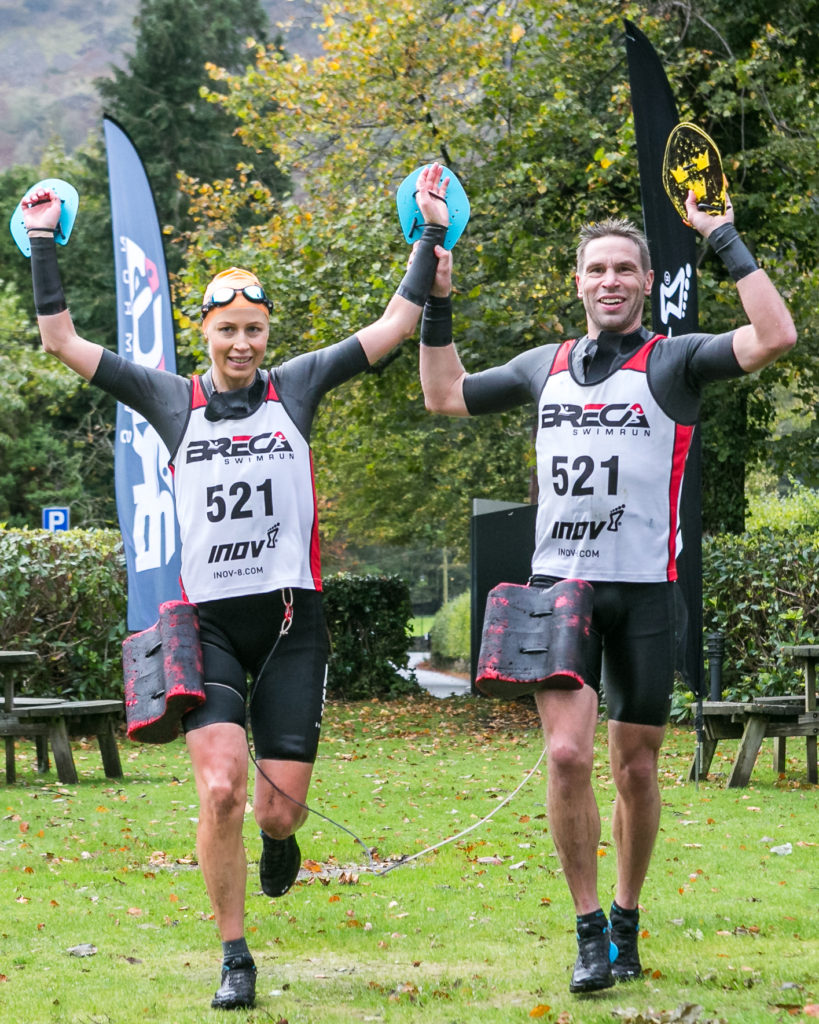 Photo:  Wildman Media – Paul Mitchell
It was a great feeling to cross the finish line as the first team and knowing that the bathtub in our hotel room was waiting for us just 100m away. I stumbled right from the finish area into a warm bath..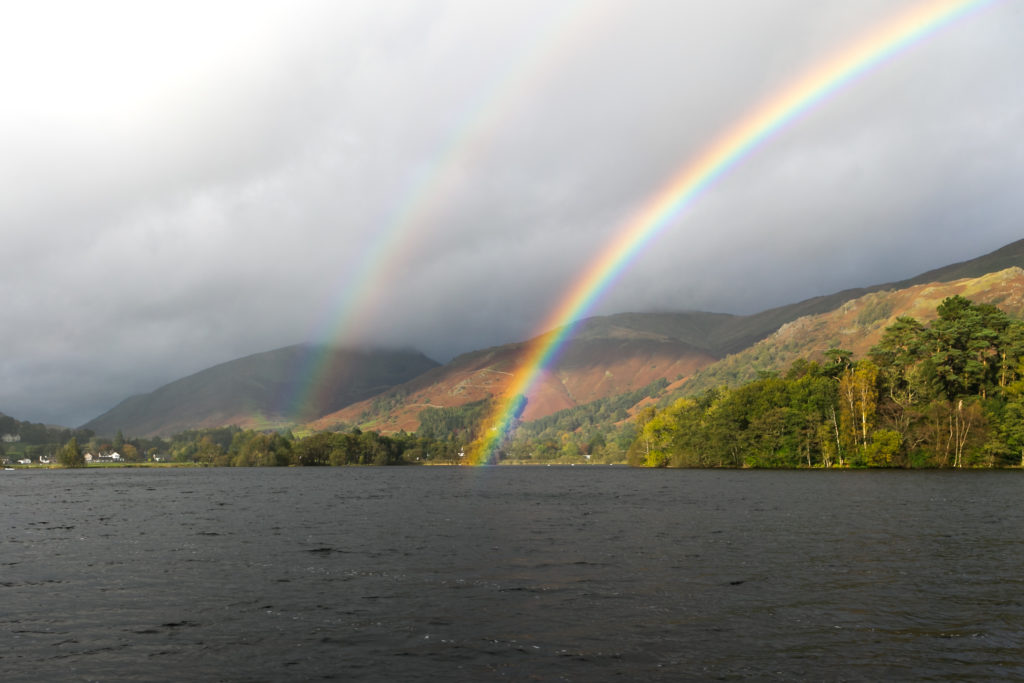 Photo:  Wildman Media – Paul Mitchell
Breca Coniston was a great race that reminded me why I'm competing. I love racing close to another team and push hard.  Lake District is also an awesome place! We enjoyed the landscape in a slower pace the day after the race.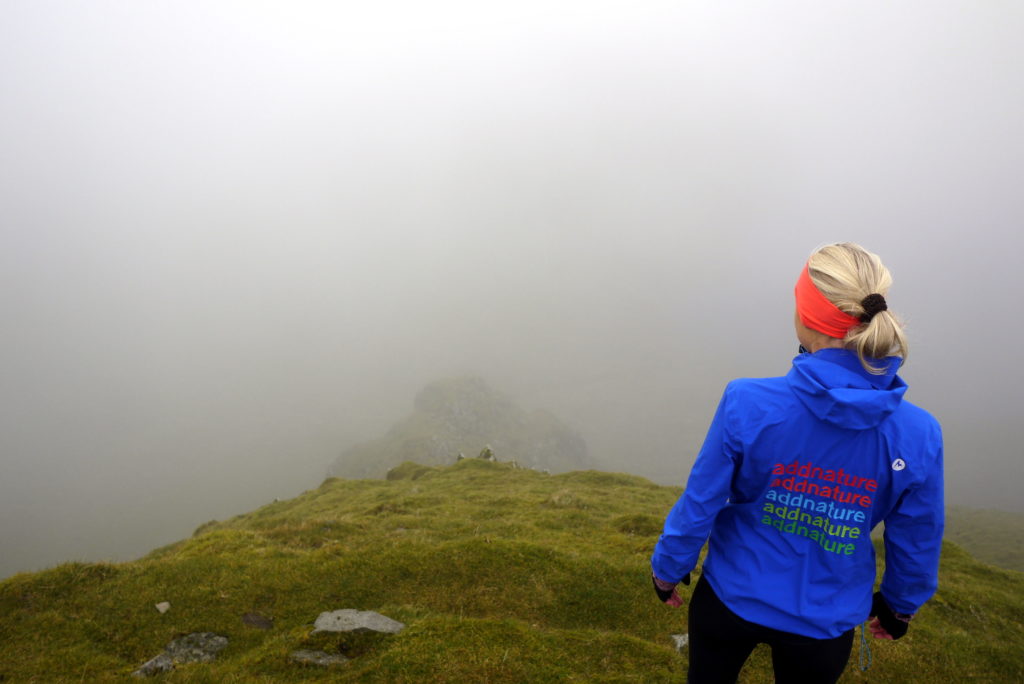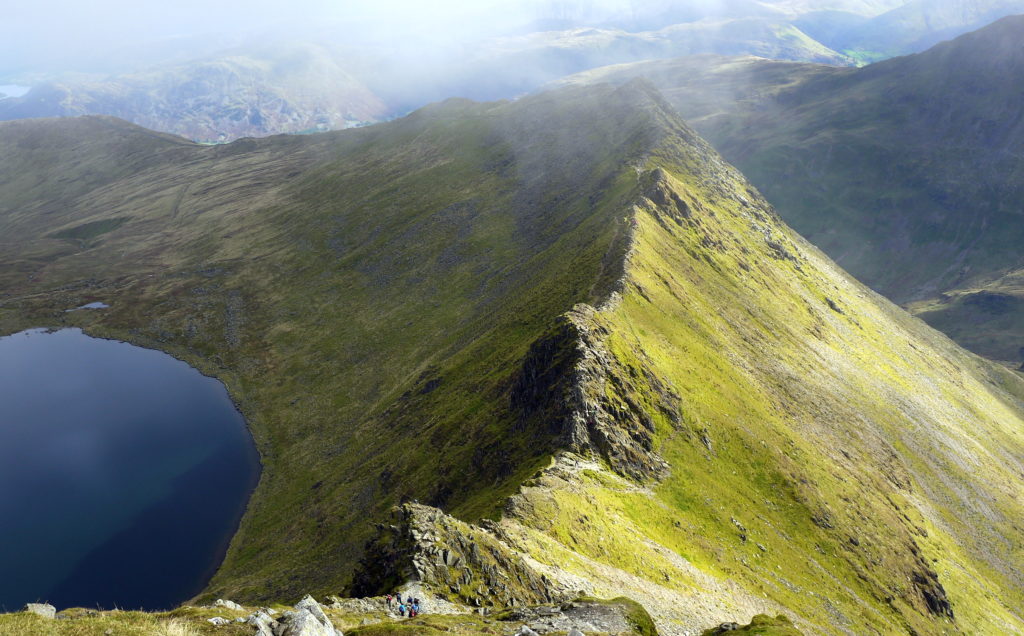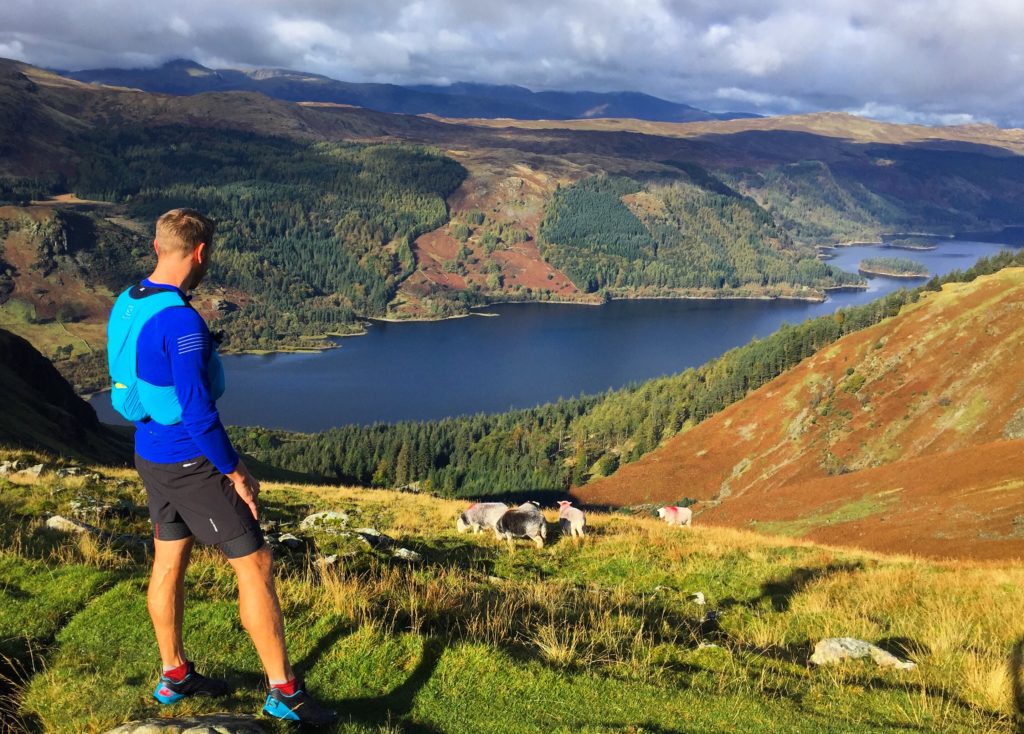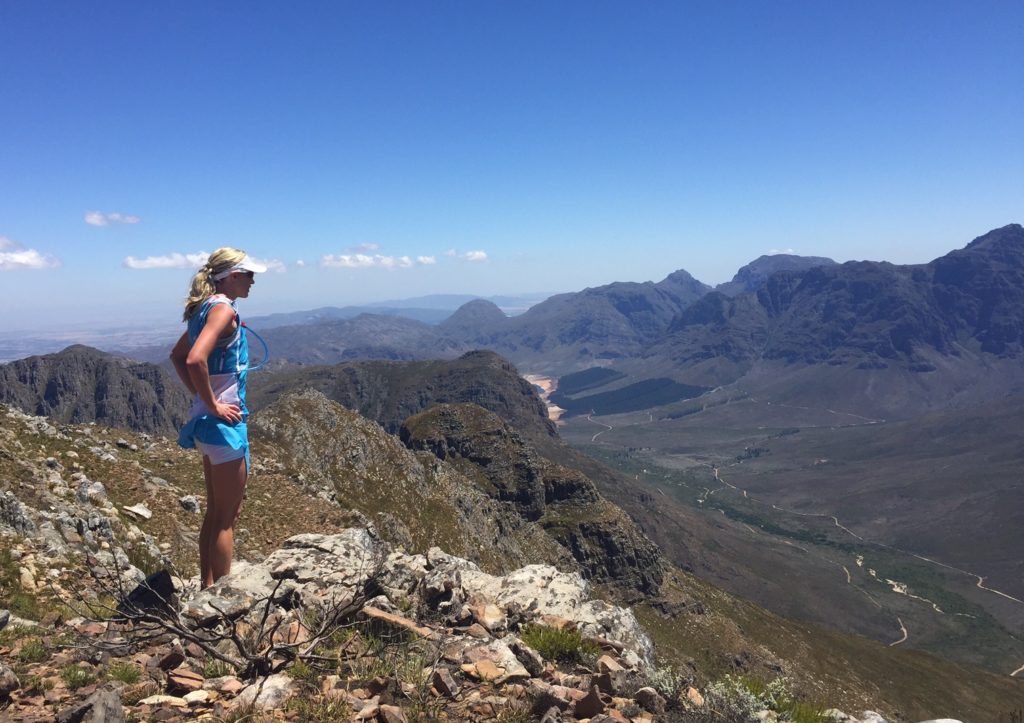 Stellenbosch som förmodligen mest är känt för sina vinodlingar, är också en grym träningsstad. Universitetets olympiska pool, löparbanorna, mtbstigarna. Allt det där hade vi hört mycket om innan vi åkte hit.
Det grymma med det här stället är också att det är omgivet av vackra berg! Våra första tio dagar här bodde vi en bit ovanför stan och gjorde många försök att utforska närmsta omgivningen.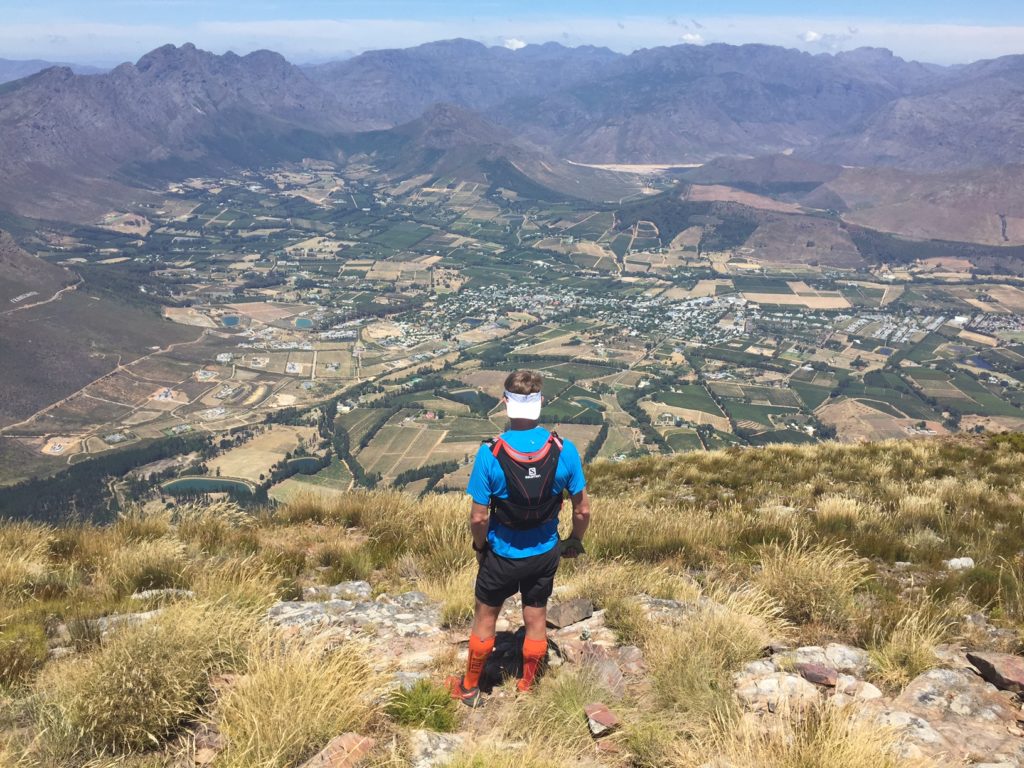 Bergen här är väldigt lockande att springa upp på men ganska snabbt insåg vi varför många av bergen helt saknar stigar. Privat mark och elstängsel stänger ute all access.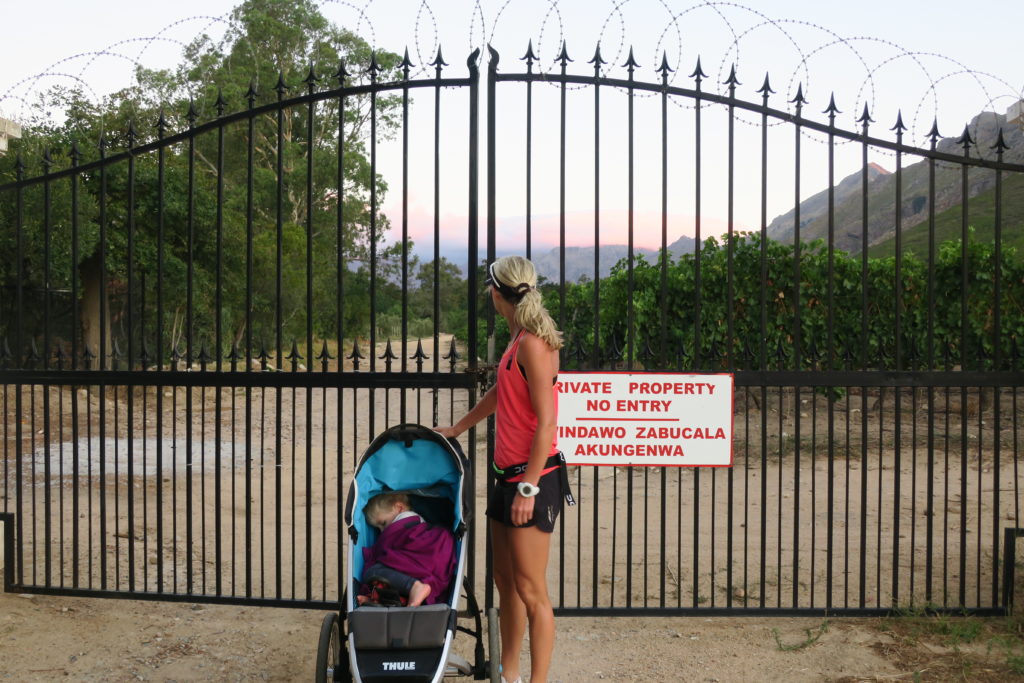 Tyvärr är det ju så Sydafrika ser ut och det är ingen nyhet men det är ändå intressant hur det påverkar vardagen. Vi bor bakom låsta portar och rejäla säkerhetssystem. Allt för att stänga ute obehöriga, men känslan är ändå att det är oss själva vi låser in och begränsar.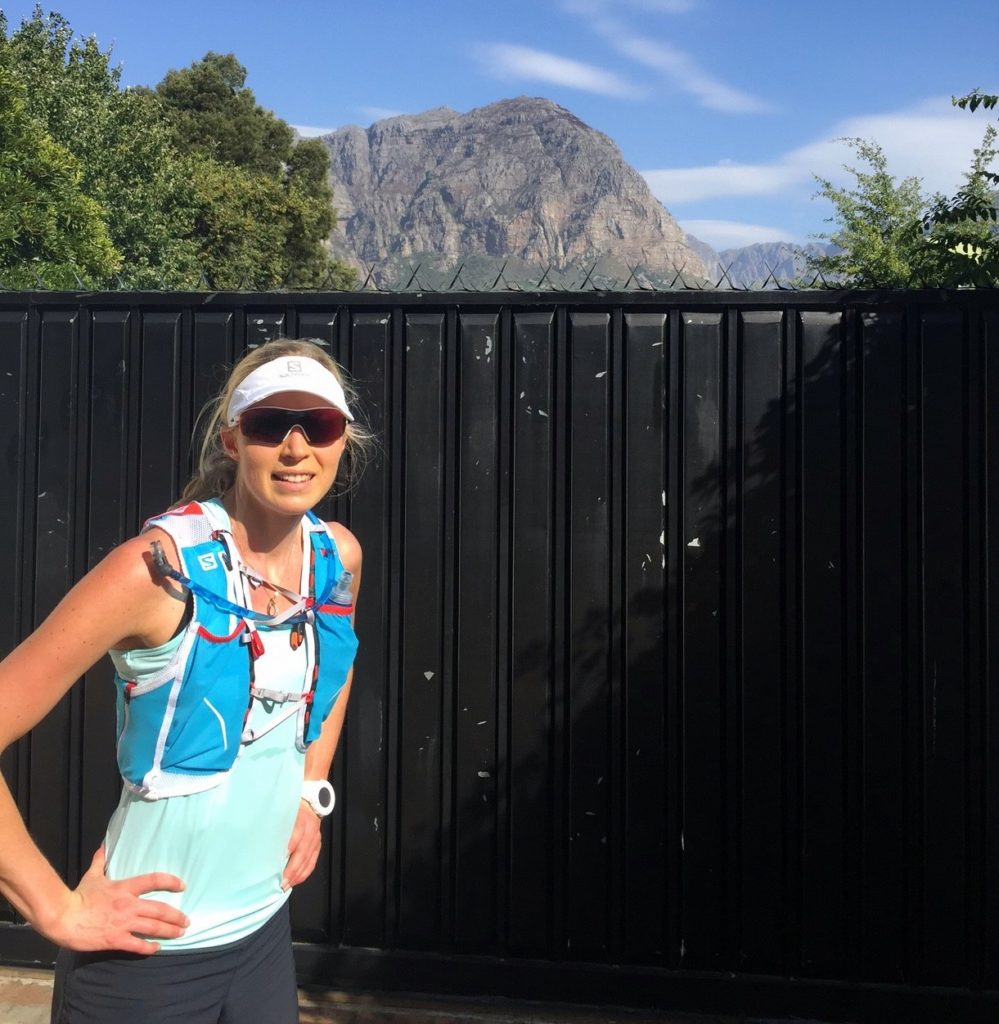 Utanför porten till vårt hus. Vacker utsikt att titta på men jag vill hellre uppleva den
Men det är absolut inte omöjligt att hitta fina stigar här. Ska man springa i bergen utanför stan får man helt enkelt besöka ett naturreservat, betala för ett tillstånd och springa på markerade leder.
Naturreservatet Mont Rochelle i Franschhoek bjuder på vackra leder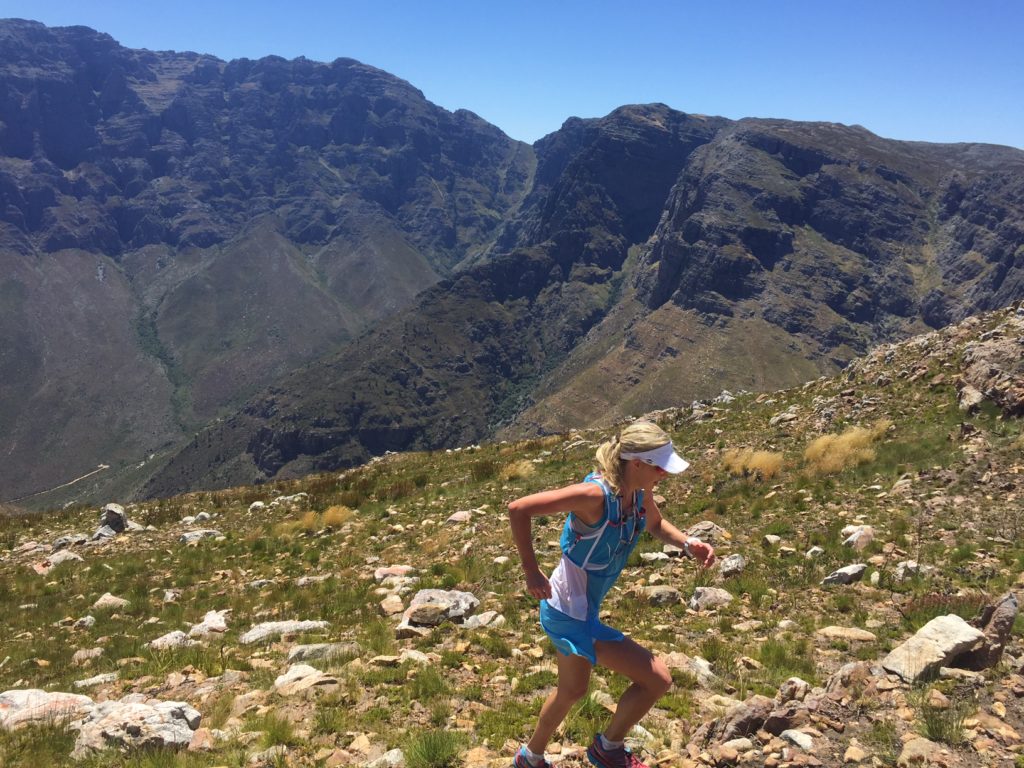 Och MTB spåren i Jonkershoek är riktigt roliga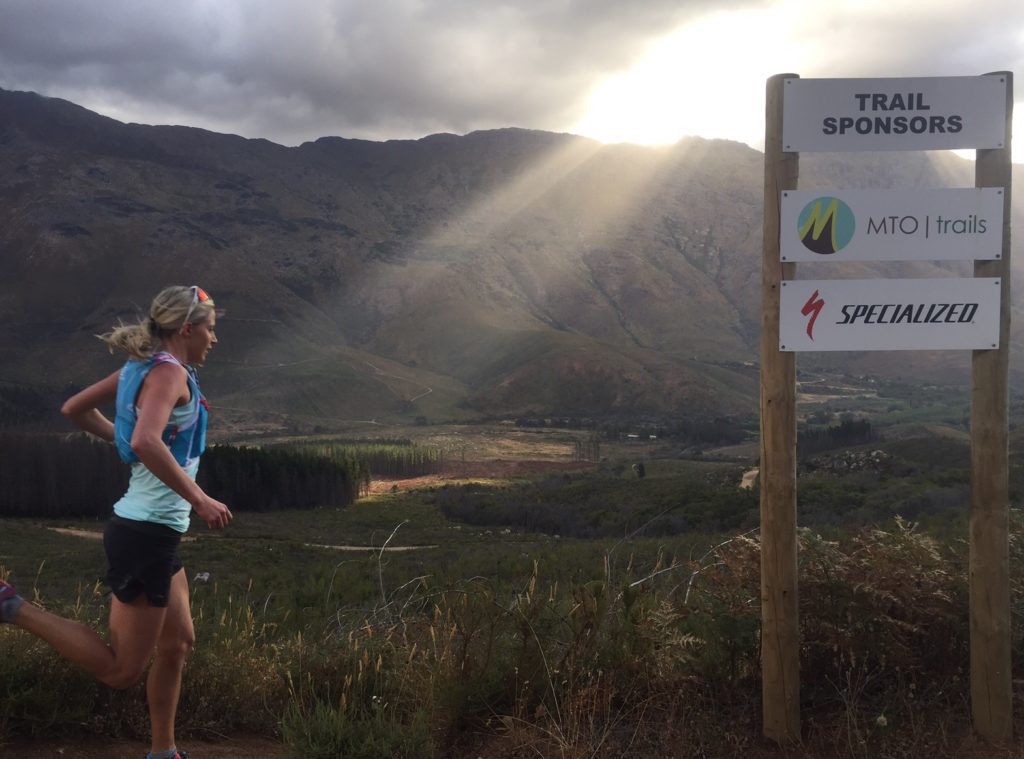 Alternativt frågar man snällt de som äger stora fastigheter om man får springa på deras mark. Vi har blivit stammisar på en bärfarm med mark en bra bit upp i bergen och de har inget emot att vi kör vertikala intervaller längs deras odlingar.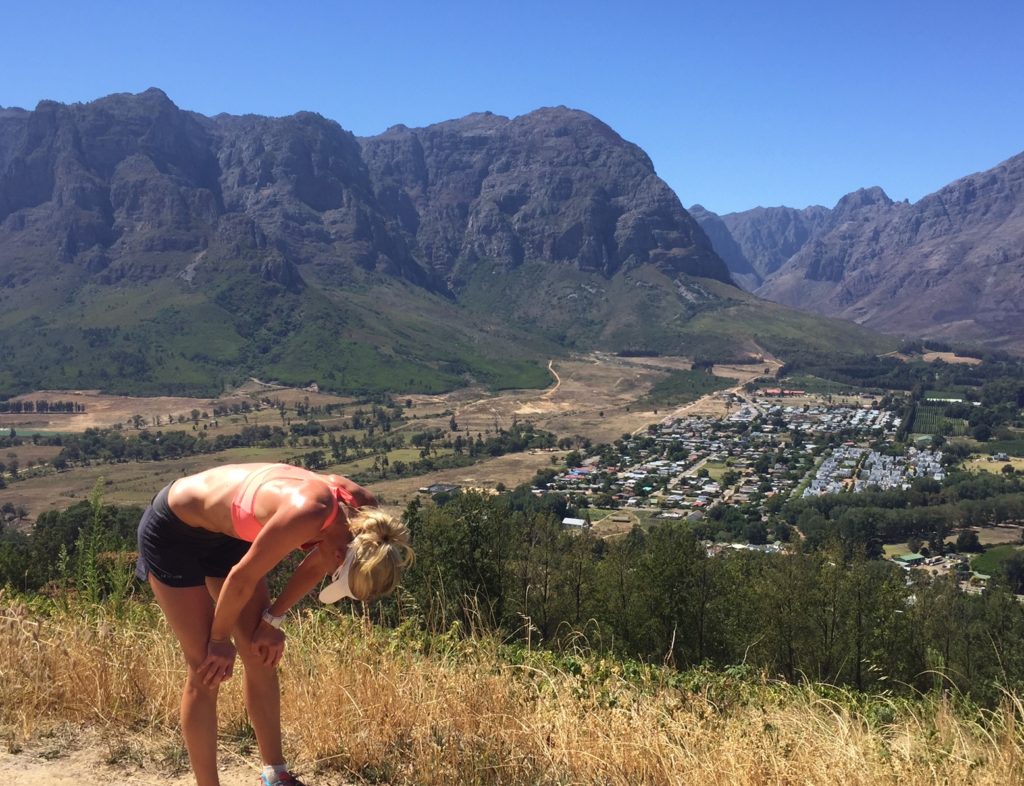 Sen har även många vingårdar enorma fastigheter där de ibland anlagt MTB stigar som man också kan springa på.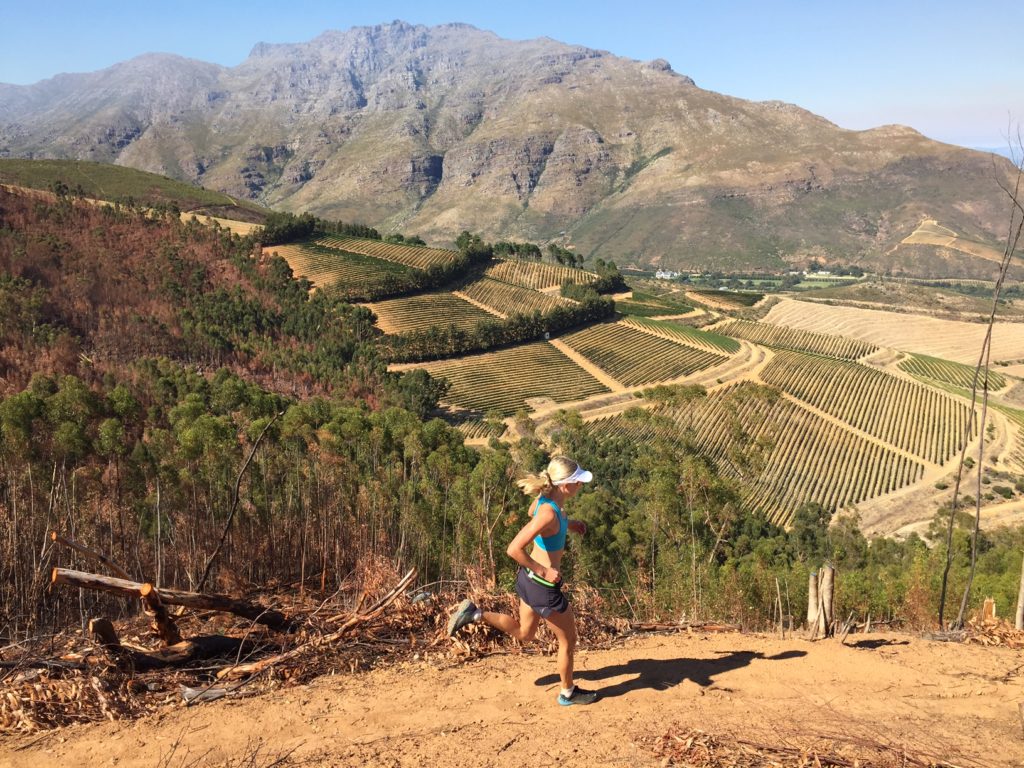 Nu har vi precis flyttat ner till byn. Utanför huset har vi två 600 höjdmeters kullar som vi precis utforskat. Jag tror vi kommer trivas här nere också!