We are stumbling through the tough terrain of sticky bushes while looking for the ribbons. I want to increase the speed but immediately I lose sight of the markers and we have to slow down. It's with great relief we reach the trail and start moving fast forward again. We can see several ribbons at one spot and I turn to the left and put up some more speed on the fast trail. It's only 2 km left of the course and we're looking forward to  soon reach the finish line. After a while Annika asks: "Have you seen any ribbons?" She is worried. And rightly so…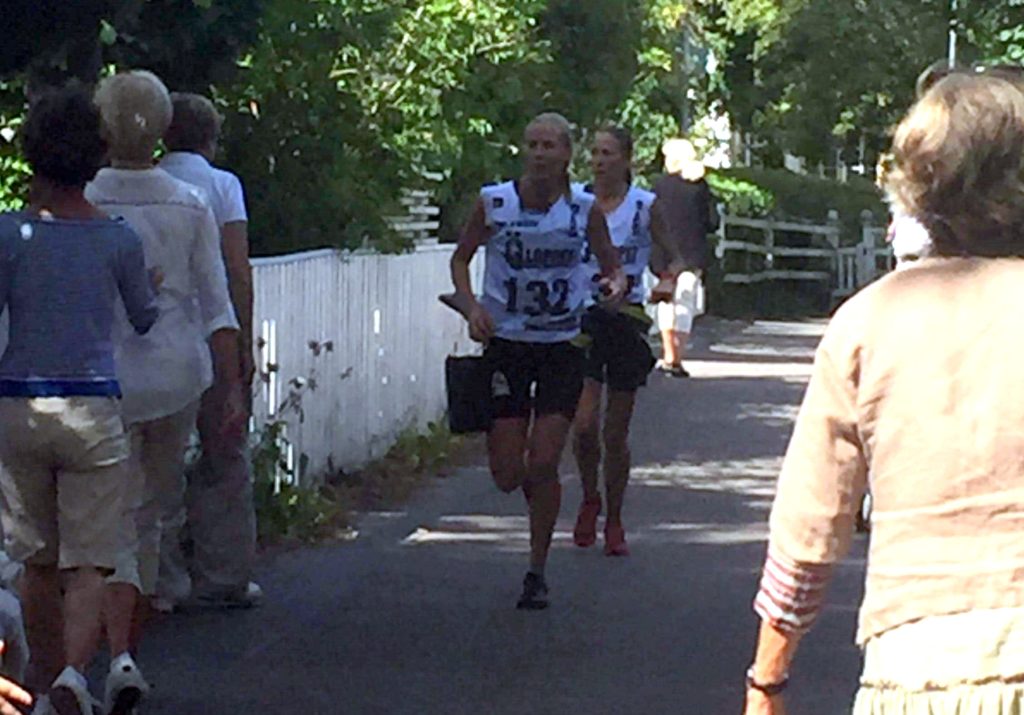 Arriving to Gothenburg I felt very excited to race. I was back into the routines after holiday period with a good amount of training done. Öloppet is a great rehearsal for the big race coming up in September. The archipelago outside Gothenburg offers car-free-islands, smooth cliffs, nice trails and a salty sea . But also a lot of asphalt running.  I see Öloppet as a "light" or compressed version of ÖtillÖ.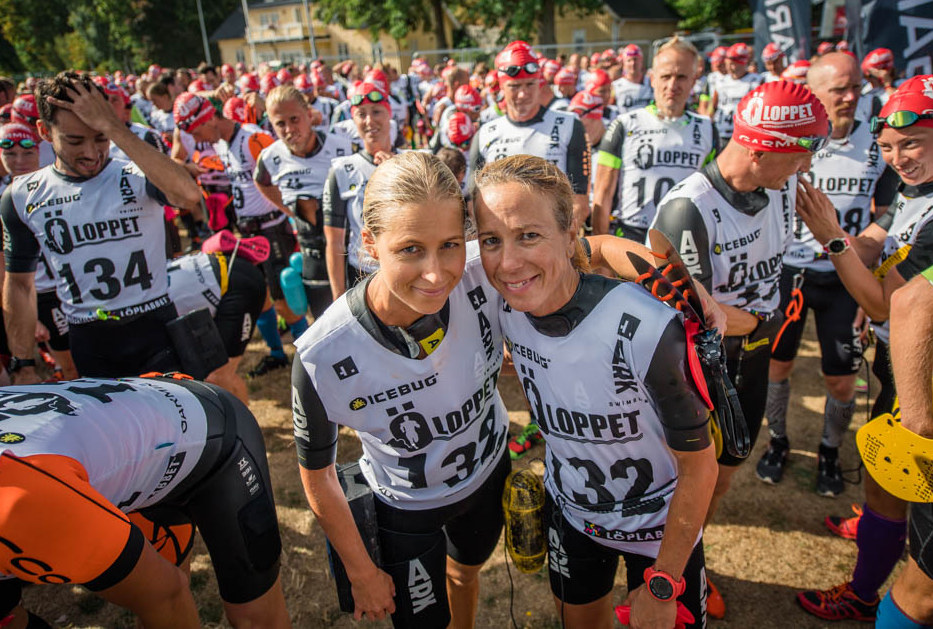 Annika and I planned to start rather offensive. We knew there is a short but very smelly swim section in the first hour and our ambition was to not have too many teams stirring up the mud before us there. It all goes better than expected when we find ourselves in the back of the front group during the first 1km swim.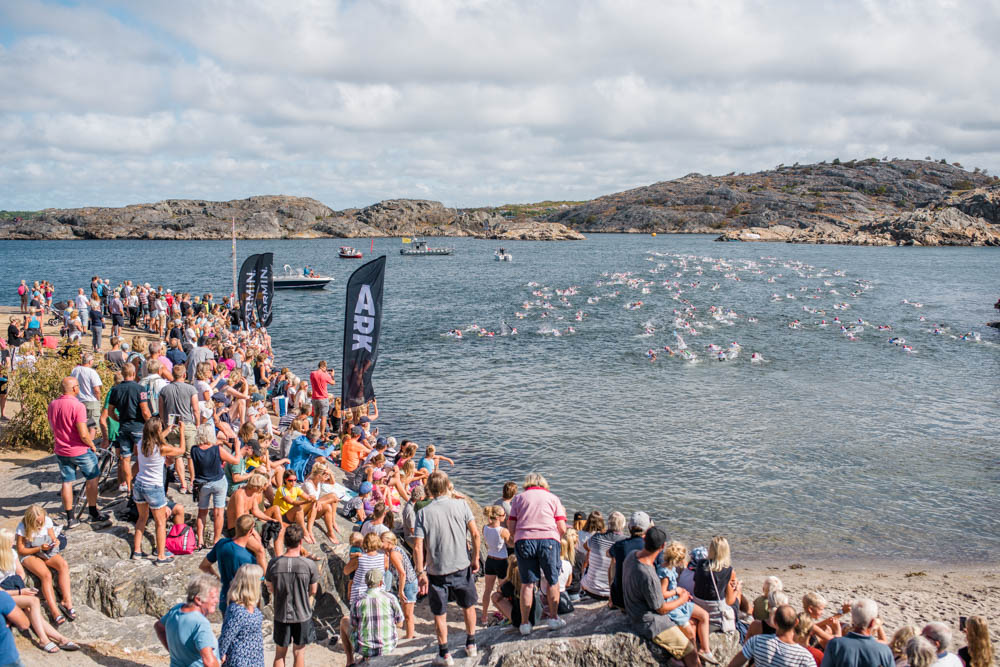 We keep our position from the water until the stinky section. Unfortunately I manage to get stuck with the cord and pullboy while we jump into the dirty water. Poor Annika try to get us over asap while I'm more fiddling with my equipment and focusing on not swallow any water than swimming.
The following swim sections are just wonderful with my strong teammate Annika making a great job in the front. No jellyfish in sight and balmy water. Just amazing! Running on the dry cliffs is also very nice and above all there is a fantastic audience cheering on all islands. Feels like everyone living on the islands are positive to the race and welcoming us racers with open arms (and sometimes with their own liquid station!).
My favorite section of the race is probably the island hoping that comes just after half of the race. We are passing by small cliff islands with short swim sections in-between. Here we are in good company with some men's team.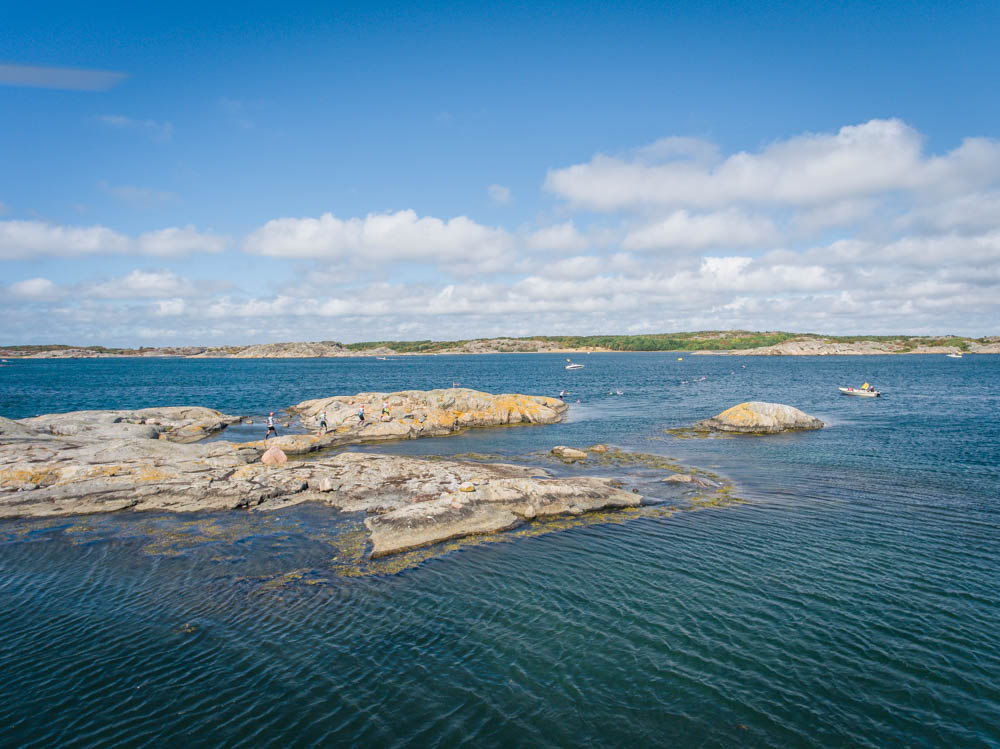 They are faster than us on land and in the water but they use more time to get in and out of the water. We are more or less racing neck to neck before they leave us behind on the next long run.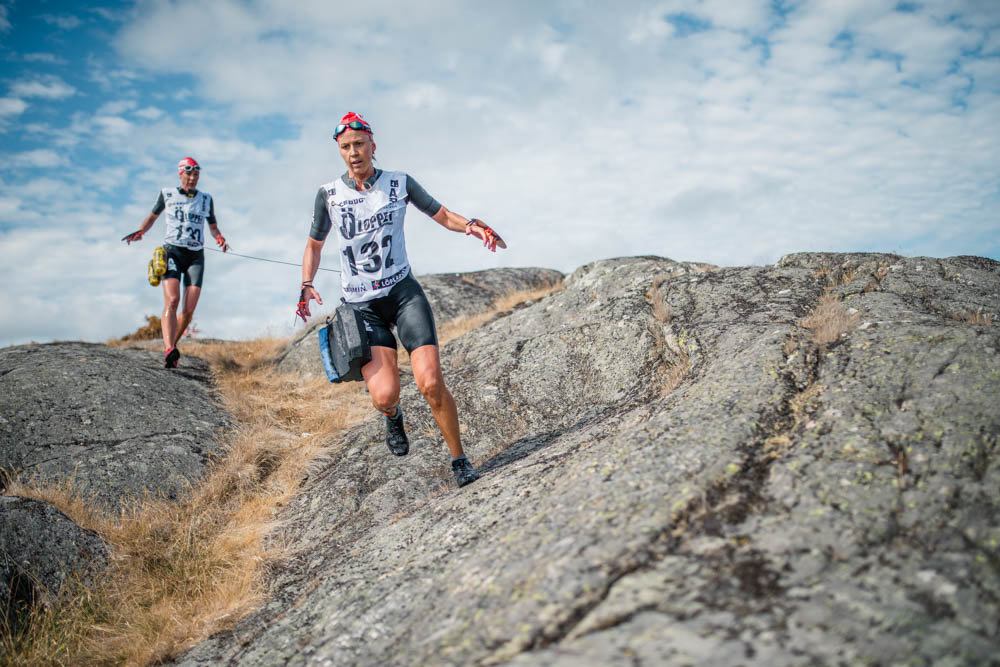 After 4 hours of hard racing in the warm sun we have only 5 km running left. It's here the bushy terrain starts and the ribbons that suppose to guide us through it are hard to follow. As we reach the trail we set up a higher speed until Annika asks me; "Have you seen any ribbons lately?". When there is just one trail without crossings or options it is normal with less ribbons, but I agree that it starts to get worrying. We pass a tourist couple and while running by I ask them if they have seen any other racers. We don't get any response. I convince myself that this is the only obvious trail to follow but I still have that bad gut feeling. Annika asks again; "Are you sure this is the right way?". No. I'm not.
We stop and turn around. We meet the couple again and I repeat my question, this time in English; "Have you seen any other runners with a race bib?" – Yes, but not here. They are running over there…" We don't have time to stop and look back to see were they are pointing, we already know..
Soon we are back at the spot with many ribbons and we find the correct crossing. Heading out on the right trail we dont know if we are still in the lead or not. 30 minutes ago we were told we had a 5 minute lead down to the chasing women's team, Team Garmin. We are aware of that we have spent some minutes on the mistake and all we can do now is to push forward again as hard as we can.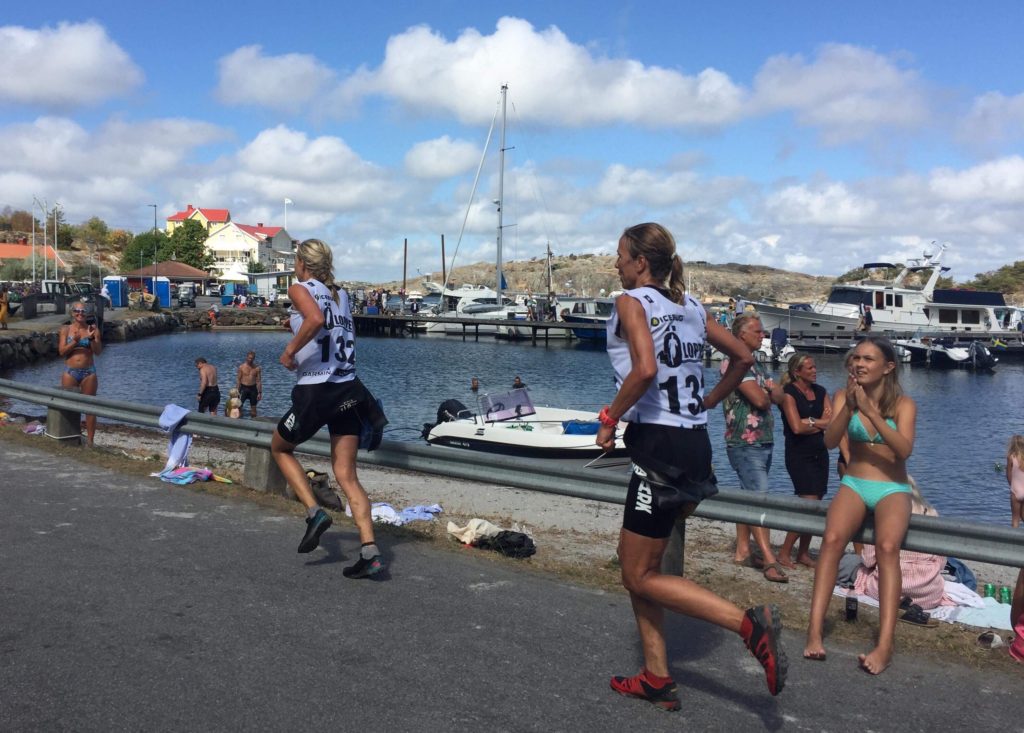 While finally reaching the finish line we are quite relieved to hear the speaker announcing us as the winners. After our little de-tour we had only 90 seconds down to the second team.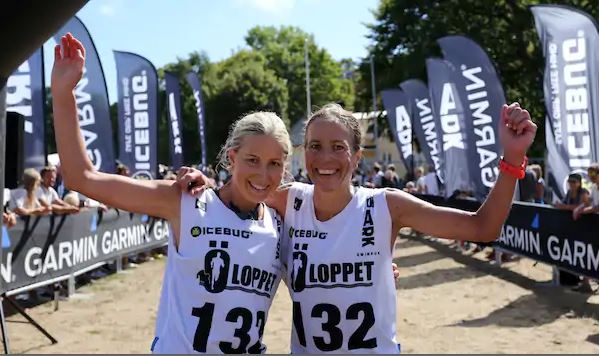 A good reminder that a race is never finished until it's finished!
Article about Öloppet in Swedish: