My fourth consecutive start in ÖtillÖ World Series Engadin.
I still remember the first time Carolin and I did the race in 2015. That it was so cold in lake Silvaplana that we needed half an hour in the bathtub afterwards. How we decided to race in wetsuits with long arms due to this but changed our mind in the last minute. The whole race was simply a great adventure (Link to my 2015 race story)
Doing something for the first time enriches my experience and creates memories. That is one of the reasons why I try to find new races every season. Exploring and racing in new places is a big motivation. But there are also a few exceptions. Somehow I keep coming back to Engadin (race story from 2016 and race pic 2017) The Engadin valley is a very beautiful place and it is easy to travel here with the whole family.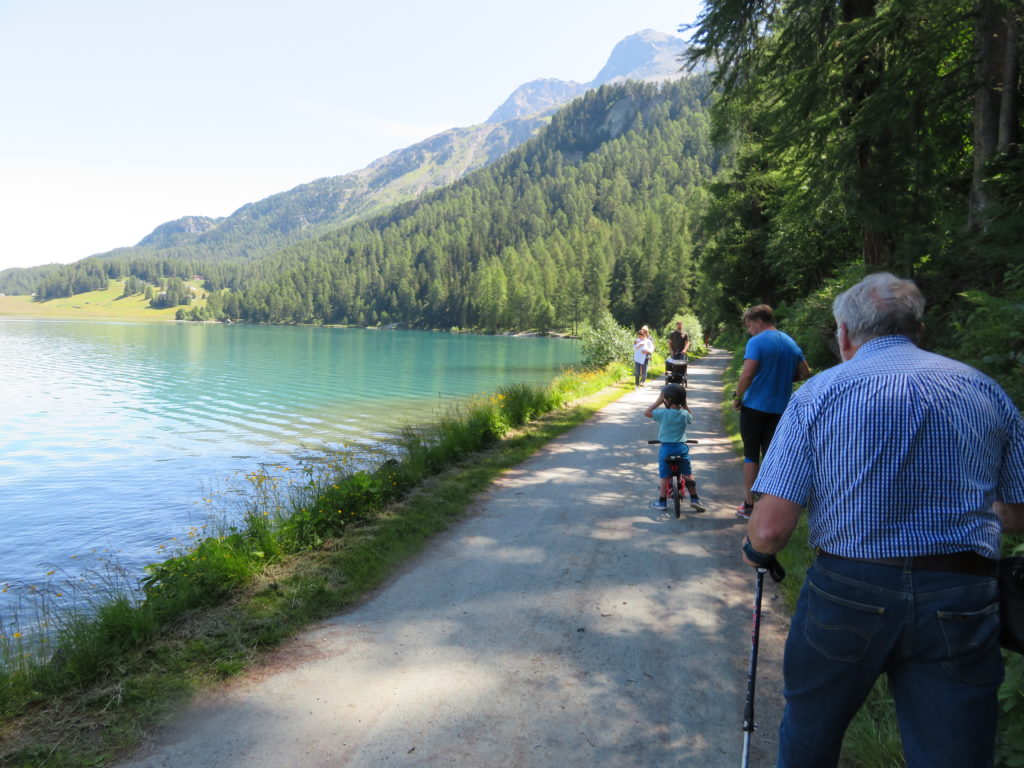 Grandparents, uncle and our son on the race course in Engadin.
Coming back to our first race three years ago I remember how we reminded each other to look at the scenery while running. How we survived the long ice cold swim in the St Moritz lake by looking at the mountains while breathing. Today I know the course very well and my experience of the course differs from my first years.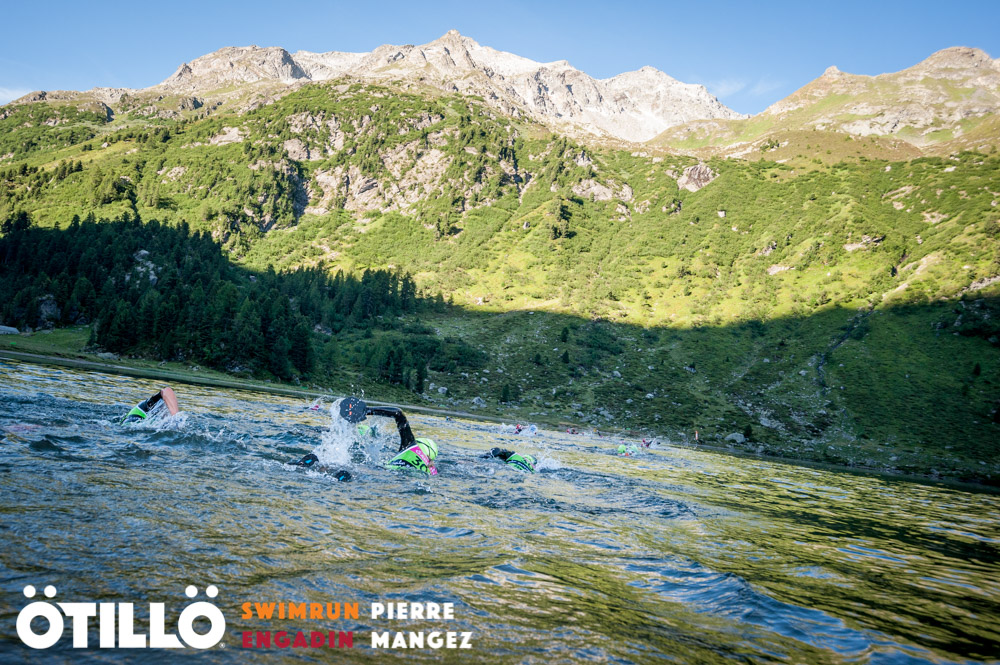 Knowing the course  means different expectations. I know that the swims are icing cold, that the hills are steep and I don't get surprised when the first section of the race above 2000m is making me me feel sick due to the altitude.
Is it boring because you know everything? Well, it's still a race and everything can happen during the five hours we are out there. This year we were really expecting and hoping for an exciting race but it didn't quite go as we wanted.
Our game plan was to start defensive on the high altitude section to have rather fresh legs for the remaining hours. I felt pretty bad in the first 30 minutes of the race so I was happy that Daniel did not stress and kept a low pace. When Thule and the top male teams ran away from us we didn't pay much attention to this. Feeling assured that we will be able to catch up later.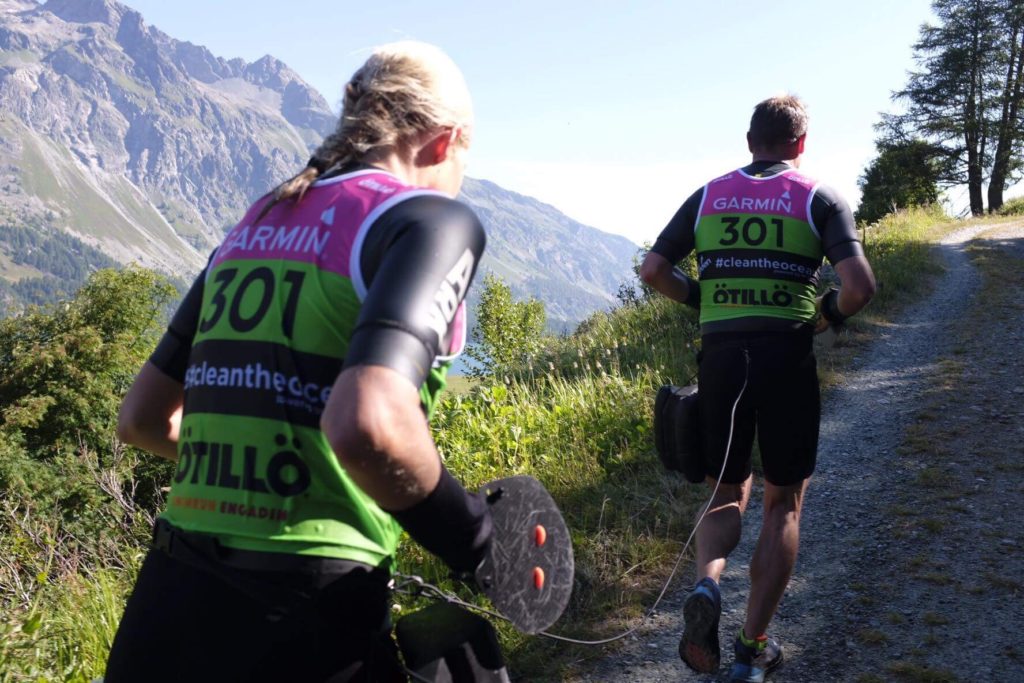 Coming down to the second swim after about one hour we saw 5 teams joining the water together about a minute before us. "Hm, it could have been good to be in that group..".  I looked back but did not see any other teams around us.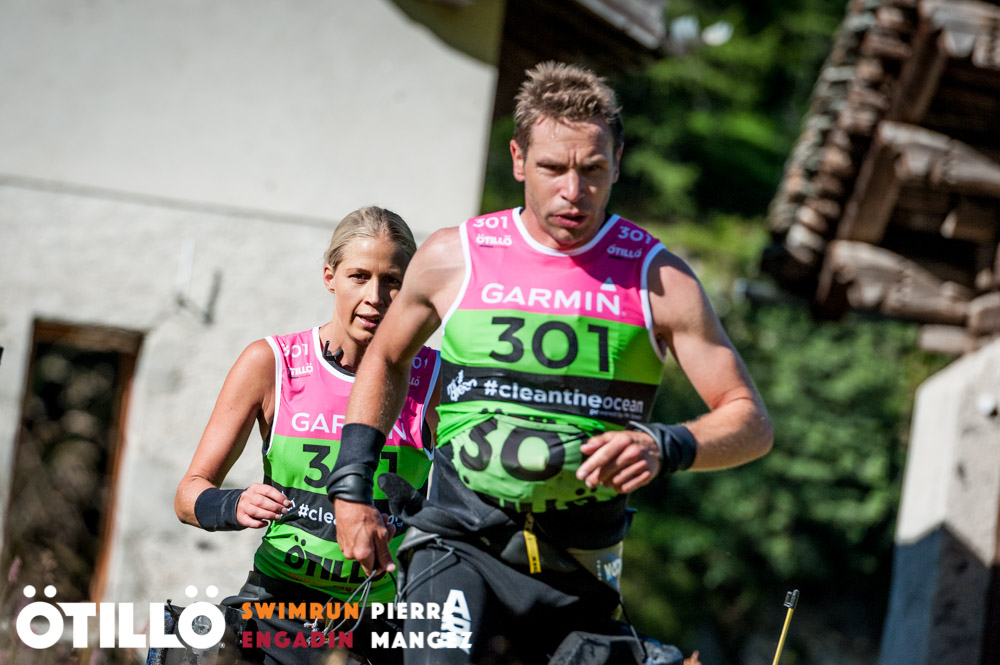 Slowly but steady we lost time to the top teams. Legs felt good but our expected acceleration never really took off. We managed to improve our time from last year with 7 minutes. But If we had known beforehand that we would be swimming and running more or less alone the whole 46 km course with a big gap to the 2 top male teams and the first mixed team, and a big gap down to the chasing teams we had probably changed our tactics to a more offensive approach.
It's not a guarantee that it had been more successful though.  We passed two of the men teams who did a too offensive start. The mountains and altitude are unforgiving if you cross the limit. But at the same time, balancing on the limit is also creating experiences and memories.